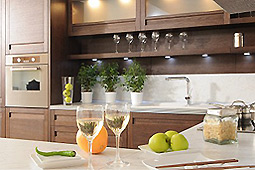 Comprehensive service -
At Krakow Fitout we offer a fully integrated service : interior fit-out together with complete design, installation and project management
.
High standard -

Our attention to detail throughout the project maintains the high standard ensuring the finest result for your lifestyle and investment. We do the hard work, giving you time to live your life

.
Quality design -

We work in partnership with quality furniture manufacturers, specialists in interior design and qualified fitters and tradesmen

.
Uniqueness -

Each apartment is tailor designed exclusively according to it's parameters and managing the best use of space to meet the individual needs of every client

.
Quotations are free of charge, itemised and personalised. You can avail of our expert practical advice, experience a comprehensive service.